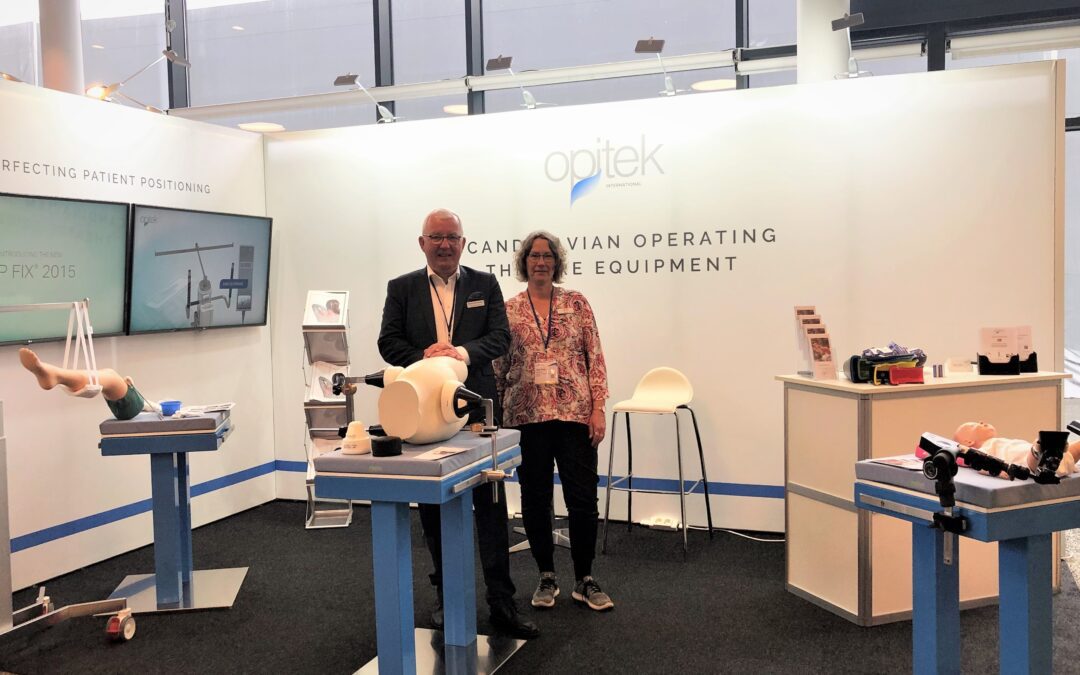 EORNA 2022 – Winds of change 🏥
Our profession is constantly changing to enhance perioperative care, with more advanced technology for quality and safety of patient care in operating theatres.
"Winds of change" was the theme of the 10th biennial congress of the European Operating Room Nurses Association which was held in the beautiful city of Stavanger in Norway.
Our colleagues Tine Friis and Peter Christensen attended the conference and saw some interesting new trends of change.
Especially we want to highlight the new paradigm in getting disposable patient positioning equipment to go hand in hand with patient safety.
An example of this is the lateral positioning system Hip Fix, where single use pads are used for each surgical procedure to reduce cross contamination in hip replacement/revision procedures.